[rev_slider_vc alias="shibari"]
TRAININGS & WORKSHOPS
ShibariTürk organizes group trainings and workshops and gives private lessons for the development and understanding of Shibari in our country. Unless otherwise stated, our basic trainings are free.
The dates of our trainings are explained by determining the quota and different classes for each education level. When sufficient quota is provided for each training, continuity is provided by creating different classes and groups that will work on different dates for the same training.
You can click here for more information and details of our training. Please review the following pages before participating in our training.
PHOTO SHOOTING AND PRIVATE SCENES
ShibariTürk offers opportunities for those who want to have this experience in a safe environment, to make them immortal with special scenes, practices and photo shooting at personally organized levels. We both have this experience and ensure that this moment is photographed and permanent.
Anyone who wants to experience this experience can communicate to get information in a scene prepared carefully for the perfect experience.
* Our scenes takes 1 hour.
PROJECTS
We publish the photographs and experiences we have taken on different subjects as a concept within the scope of the "Rope Projects", which we have organized in order to ensure that Shibari accepted as an art form, a personal choice and experience, and normalizes it.
Within the scope of our long-running #shibariheryerde project, which we started last year, we realized a rope project with the participation of many volunteers, including public spaces, and published it on our social media accounts.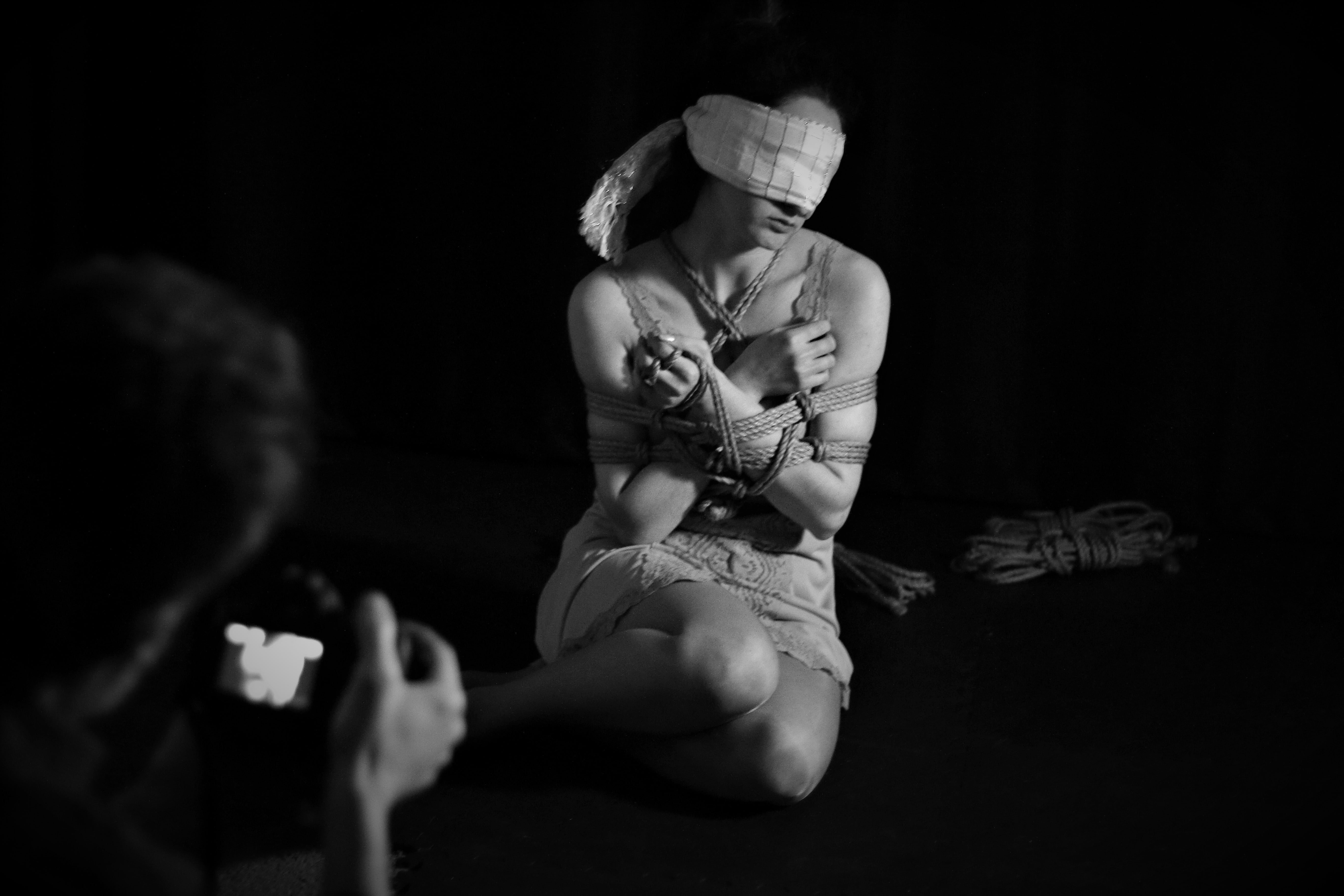 PERFORMANCE AND SHOWS
Just as we perform at different events and parties, we perform performances that you can watch and feel more closely in our own workshop. these performances can be a determined theme as well as improvisation.Adopting traditional kinbaku practices, ShibariTürk team always pays attention to conveying impressive, dramatic reality with high visual quality, and intertwining the scene with individuals watching. As well as performing special performances for groups, we also perform special performances. It will be enough to contact to get more information .
COLLABRATION & PARTNERSHIP
We support every project and organization that will contribute to the development and correct transfer of Shibari in our country. We are open to cooperation in projects that we find appropriate both with equipment and performance and shows.
ShibariTürk looks warm to its collaborations with its own concept and line in projects such as artistic activities, fashion, life culture, video, film and photo shooting, both visual media and print media.